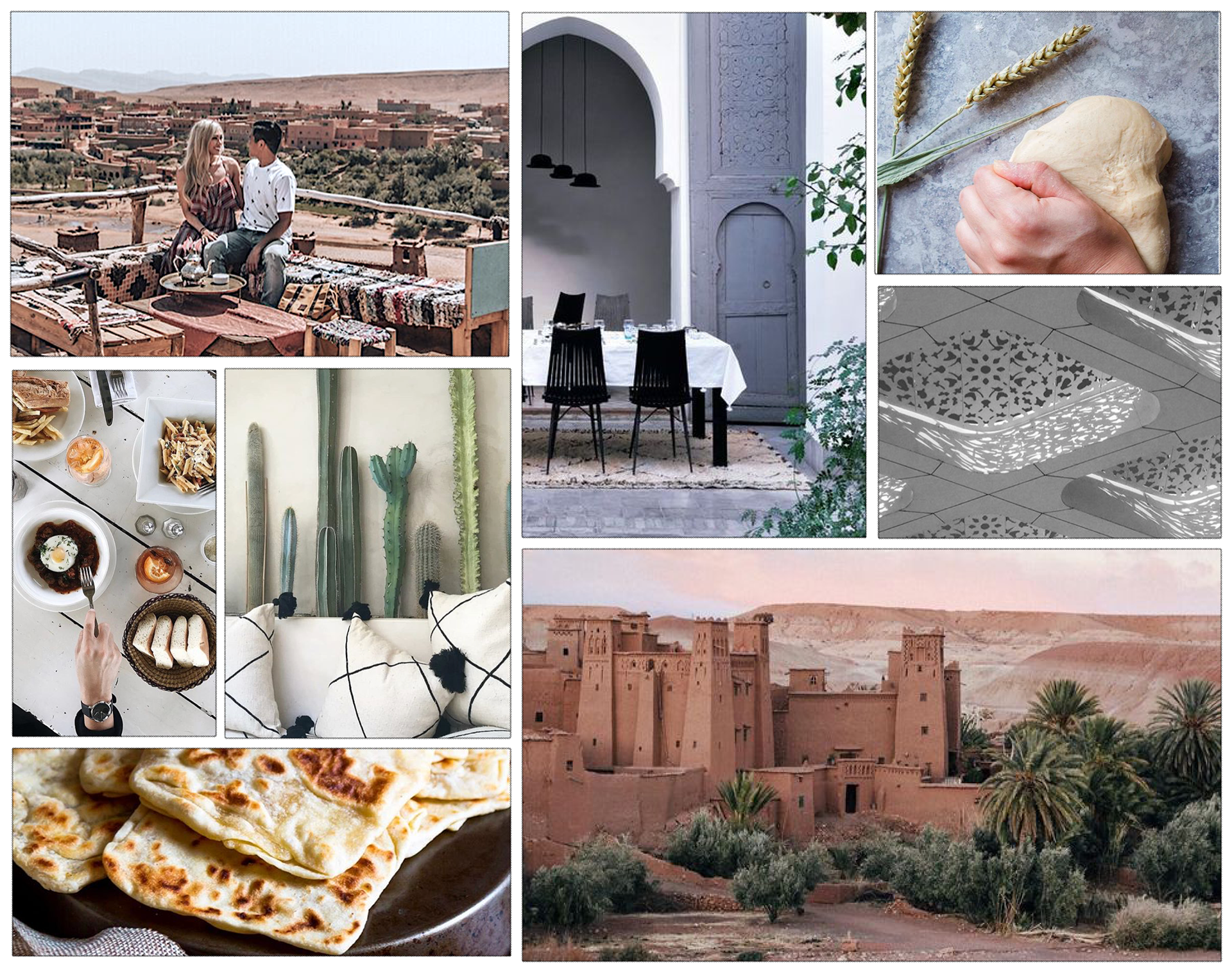 Tazij is the proposal of a new restaurant in the Chelsea Market food 
hall. Tazij, with the help of chef Meryem Cherkaoui, aims to bring a 
new perspective on traditional Moroccan Cuisine. The restaurant
will offer patrons the opportunity to revel in traditional recipes 
crafted with new techniques. 
Inspired by the riad's of Morocco, the space will pull the natural,
simple, and weathered aesthetic from the traditional homes. 
Patrons 
will dine in a transitionally designed atmosphere that 
paves way for 
a contemporary experience of Berber cuisine and
Nasim Lahbichi ~ Designer
Strategy • Visual Design • Concept • Branding •  Spacial Design
Hand Sketching • Adobe CC •  AutoCAD •  Sketchup •  VRAY
Whilst conducting research on Morocco and it's rich culture, I was drawn to the various types of motif's seen throughout the wide array of art created over time. The 3 patterns shown below influence the spacial planning, branding, and visual identity of Tazij and its environments.
When drafting concepts for the visual identity of "Tazij", I was inspired by the way 
the Arabic language is written. My own personal moroccan heritage helped me stylize 
the style in which I wrote the name of the eatery. I used the exact sketch of my own 
handwriting and imitated the natural curves and edges- translating into the current 
visual identity of Tazij.
​​​​​​​