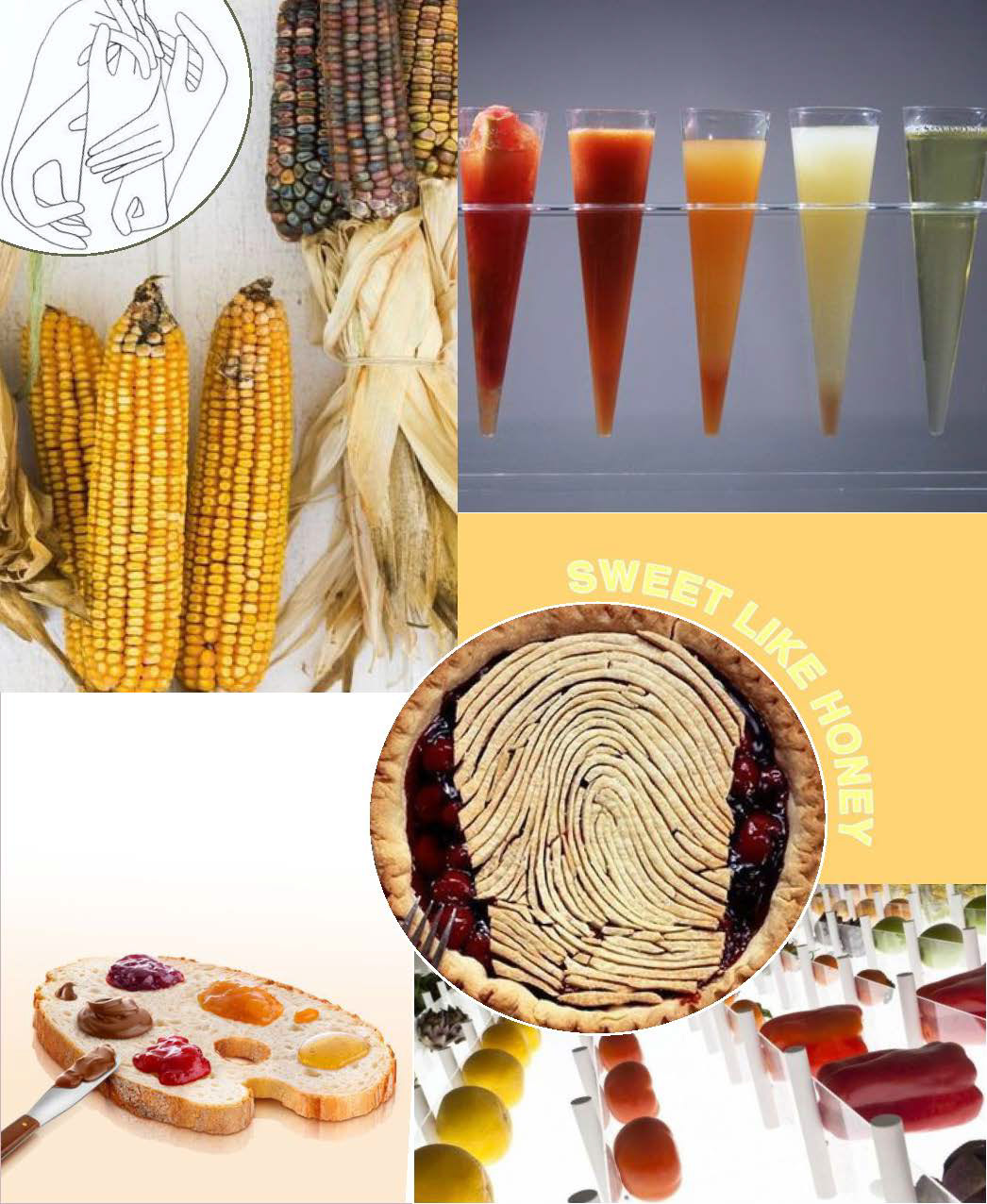 Kuration Kitchen brings the seasonality of produce into the spotlight. 
The retail space bridges seasonal produce and interactive culinary experiences 
that encourages users to source, create, and indulge in sustainable goods.
Nasim Lahbichi ~ Designer
Strategy • Visual Design • Concept • Branding •  Experiential Design
Hand Sketching • Adobe CC •  AutoCAD •  Sketchup •  VRAY
What is Kuration Kitchen?
Kuration Kitchen brings the seasonality of produce into the spotlight- letting users pick, create, and indulge in sustainable goods. Partnering with NYC youth and local restaurateurs, the pop-up invites the public to explore the wide array of produce, ingredients, and products curated throughout a season.
The multifunctional space inclusive of a

DIY kitchen

, farm to table

market

, and cafe with

seasonal offerings

will let

holistic education and creative expression

be the highlight of a customer's experience.
Conceptualization and Brainstorming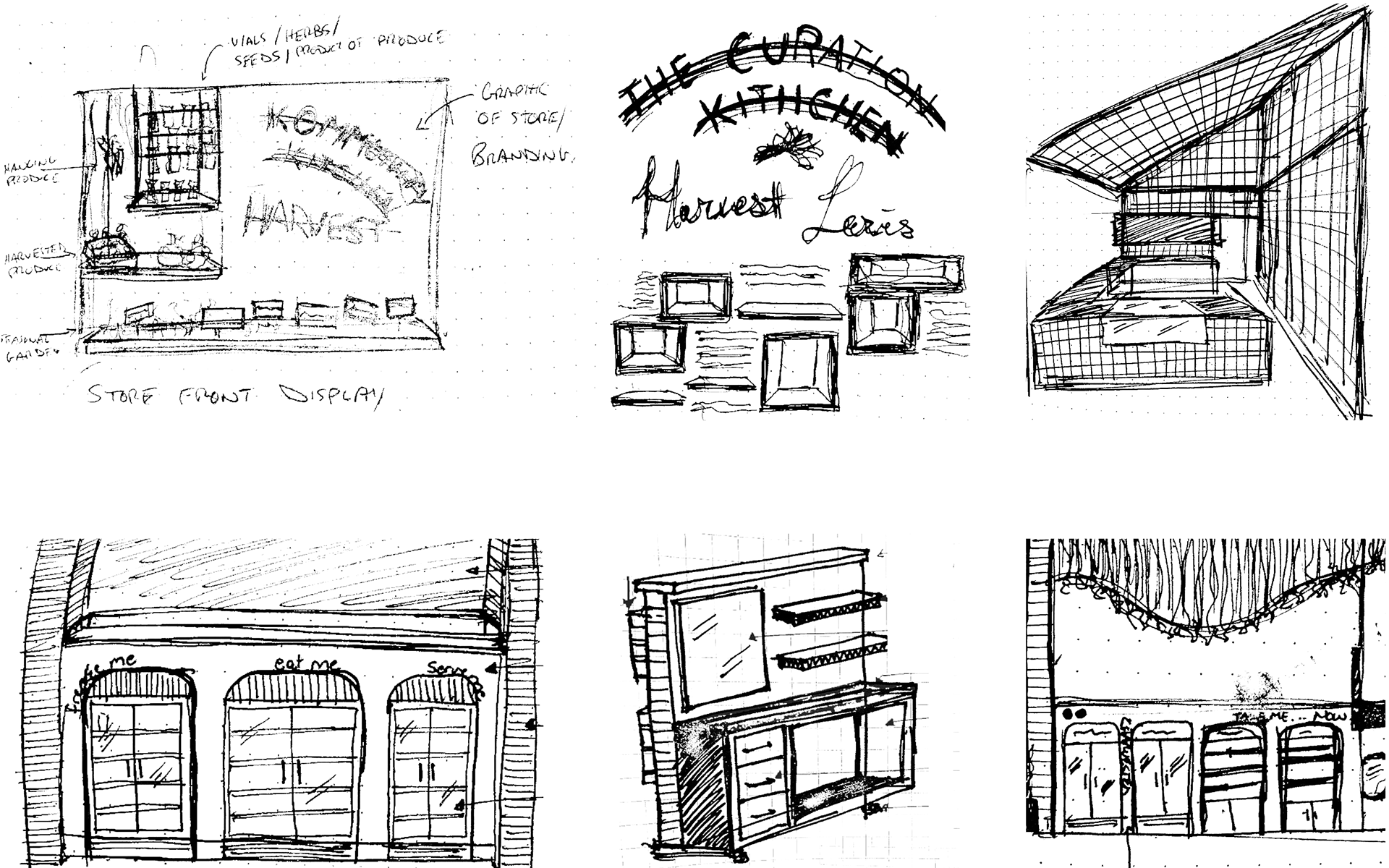 Branding & Visual Identity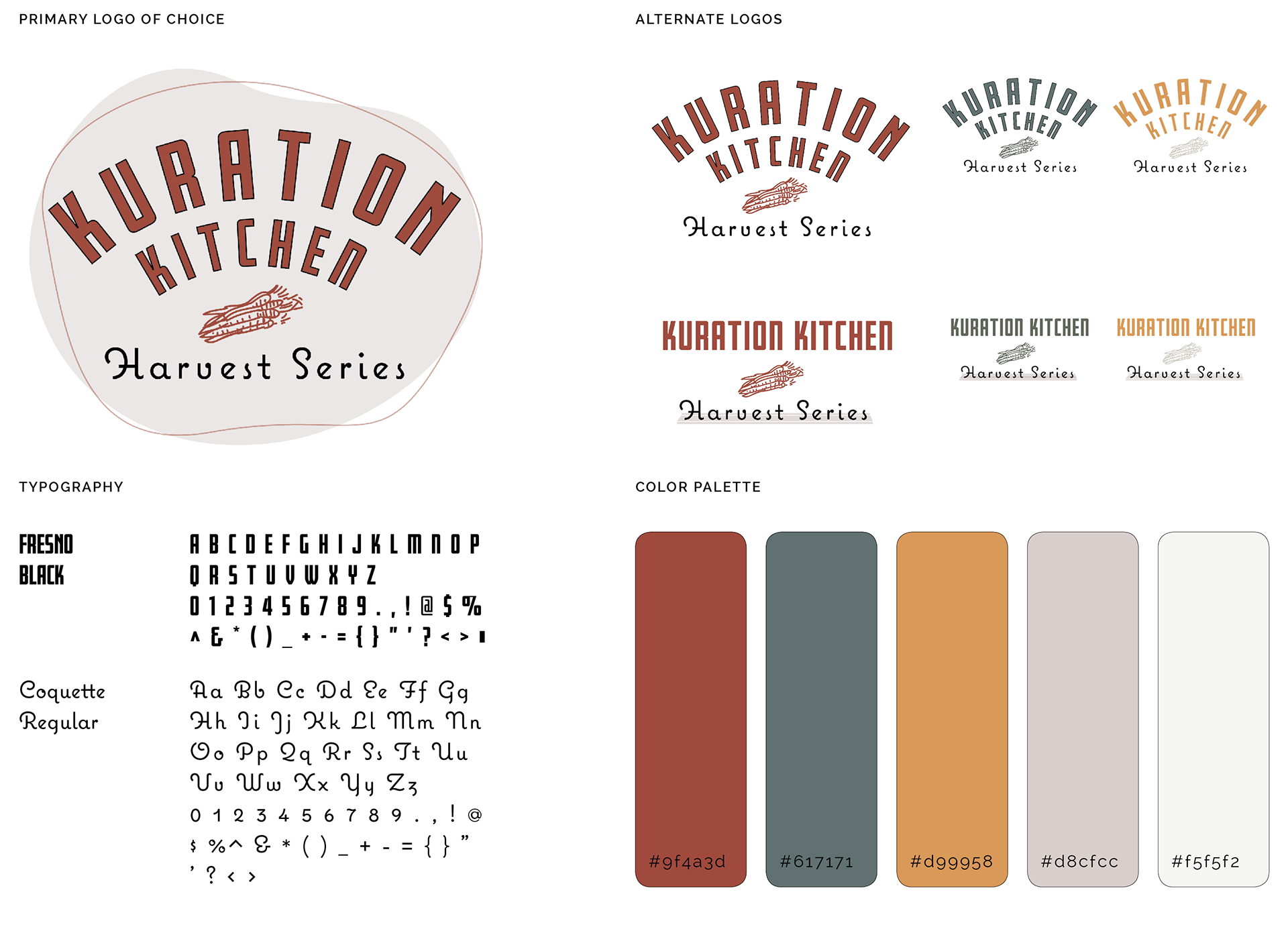 Store Front Window Display
Window displays are tasked with capturing the attention of consumers, defining a store, 
and begins to express the narrative of a brand. Kuration Kitchen's window display was 
inspired by the "roots" of seasonal produce, and the processes from vegetation to a 
completed product. As the season's change, so would the branding, produce, and 
complimentary ingredients displayed.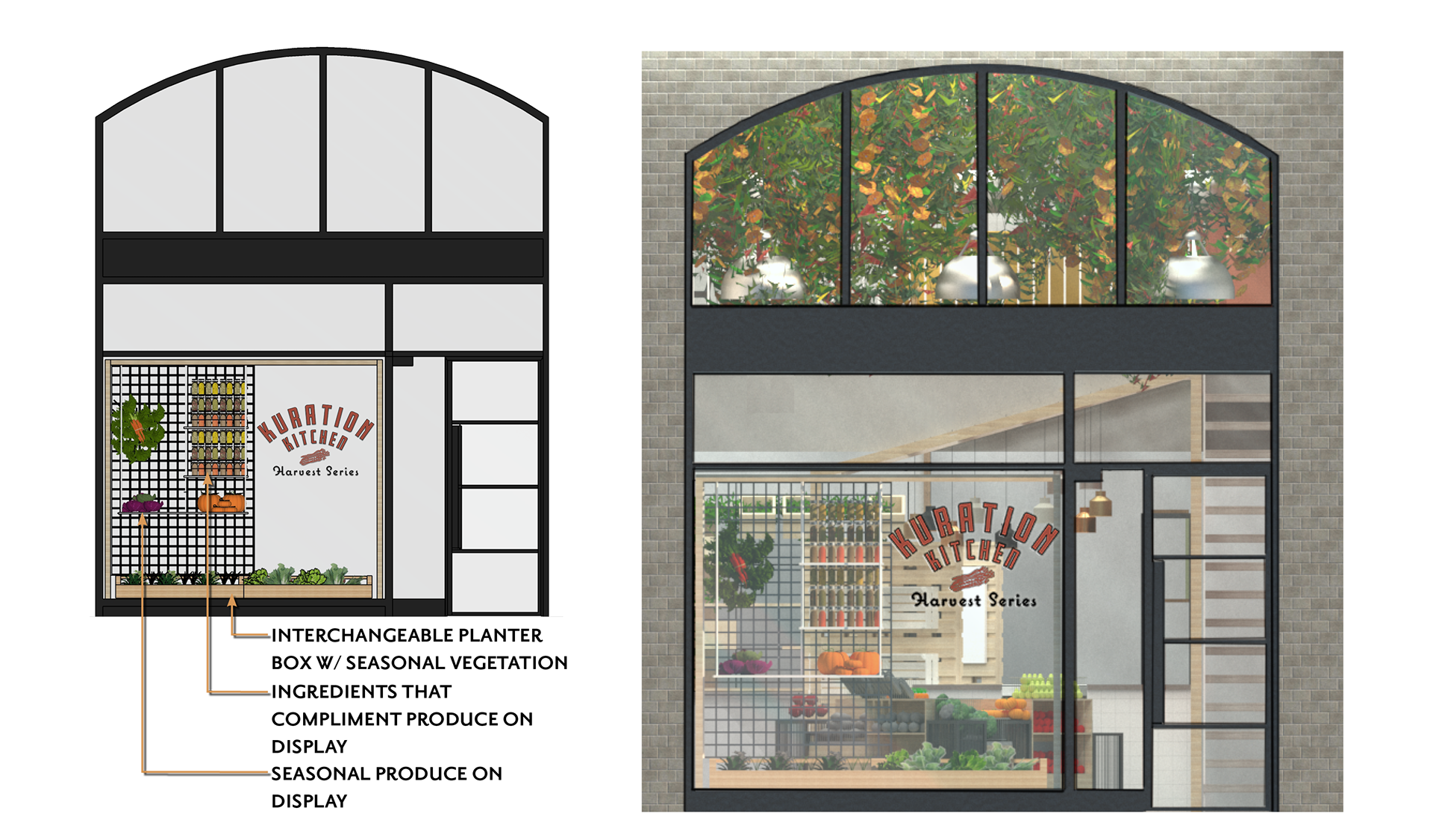 The user's journey begins when they enter the 
building and is greeted by the central 
marketplace. This space markets the wide array 
of seasonal produce offered during 
that time of the year. Refrigeration units and vendor 
displays inserted along the
eastern wall aims to showcase various types of products and seasonal 
goods curated 
and created by local 
businesses. The rear of the street level consists of workshop 
kitchenettes where classes and workshops (open to the public) would be held.

When designing the displays that would house seasonal products curated and created by 
local vendors, I aimed to keep a similar minimalist aesthetic to highlight the brands being 
marketed to the consumer. Using simple materials that were light and airy in shape, form 
and aesthetics allowed for the packaging of these brands to pop against a neutral environment.